Idag, søndag 3. mars, hold Oslo Goklubb nybegynnerkurs på The Good Knight i Oslo. The Good Knight er byens nye sjakk-pub, og stedet hvor vi har vår søndags pub-go. Selv med noen spillere fra Oslo opptatt denne helgen med Trondheim Open, var vi en godt knippe spillere som møtte opp for å dele vår kjærlighet for dette spillet.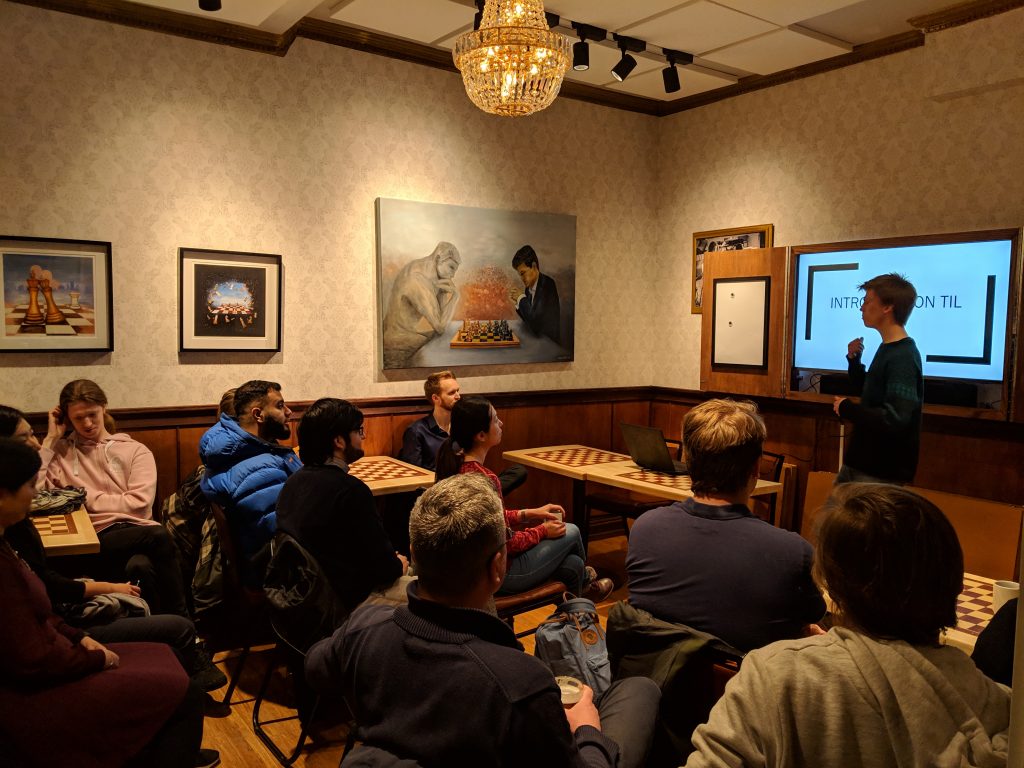 Jon Runar begynte med å holde et kort foredrag med litt informasjon om go historie, go i Europa og i Norge, før han gikk gjennom reglene.
Etter det ble spilte vi et par partier atari-go med nybegynnerne, før vi gikk igang med vanlige 9×9 partier.
Oppmøtet var veldig bra, hele 16 nybegynnere kom for lære spillet! Mange av dem likte go, og en god del av dem ble sittende sammen med oss å spille i flere timer.
Forhåpentligvis ser vi mange av dem igjen iløpet av de neste ukene!